How to
How to Board the Bay Shuttle
Please purchase tickets at Kobe-Kansai Airport Bay Shuttle ticket counter and then board the shuttle bus
for the pier at bus stop No. 12. After arriving at Kansai Airport pier, please board the Bay Shuttle.
(The Bay Shuttle takes about 30 minutes to Kobe Airport.)
Kansai International Airport
Ticket Counter / Bus Stop
Please get on the connecting bus for KANSAI International Airport terminal(pier).
▼ Terminal 1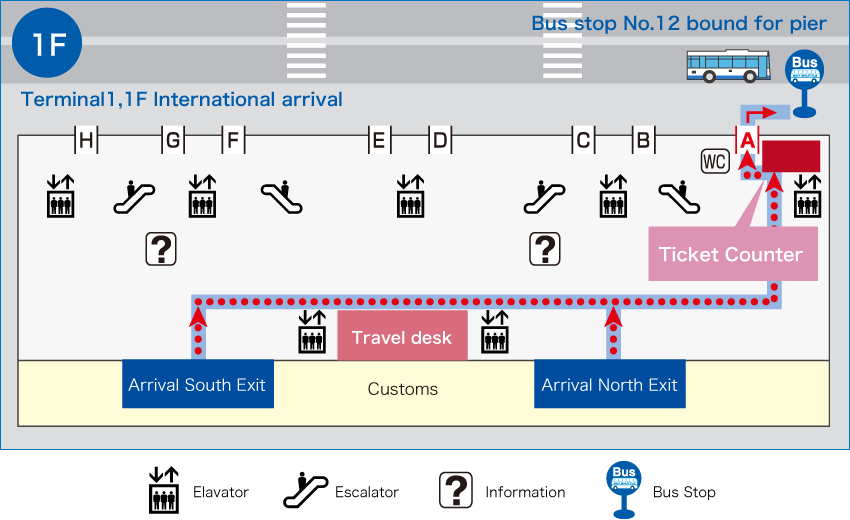 Ticket Counter
Bus Stop No.12 bound for pier
▼ Terminal 2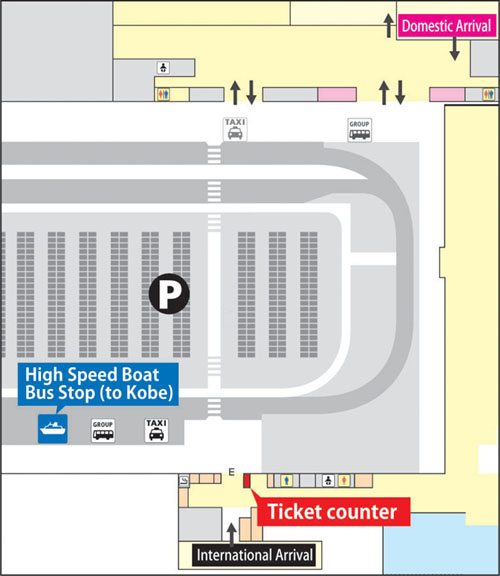 Kobe Airport
Ticket Counter / Bus Stop
2〜3min. by bus or 5〜6 min. on foot.
Bus available from the terminal to pier (included in the passenger fare).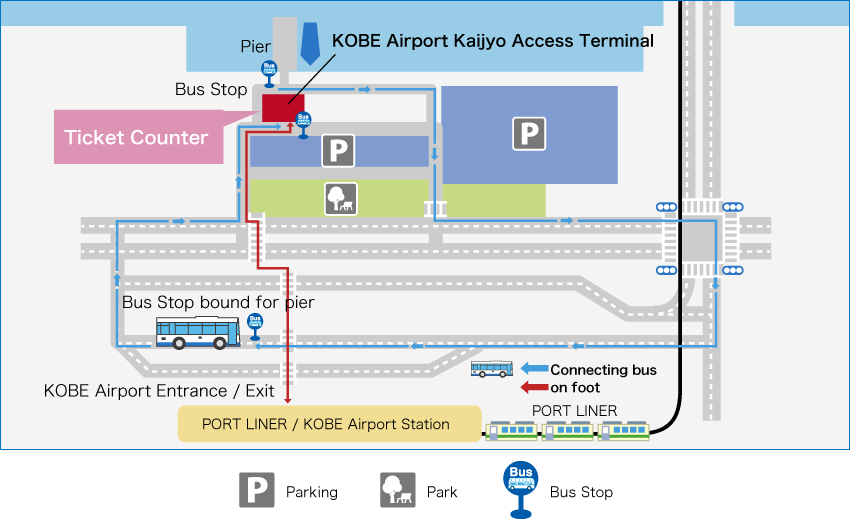 KOBE Airport Kaijyo Access Terminal
Ticket Counter
pier